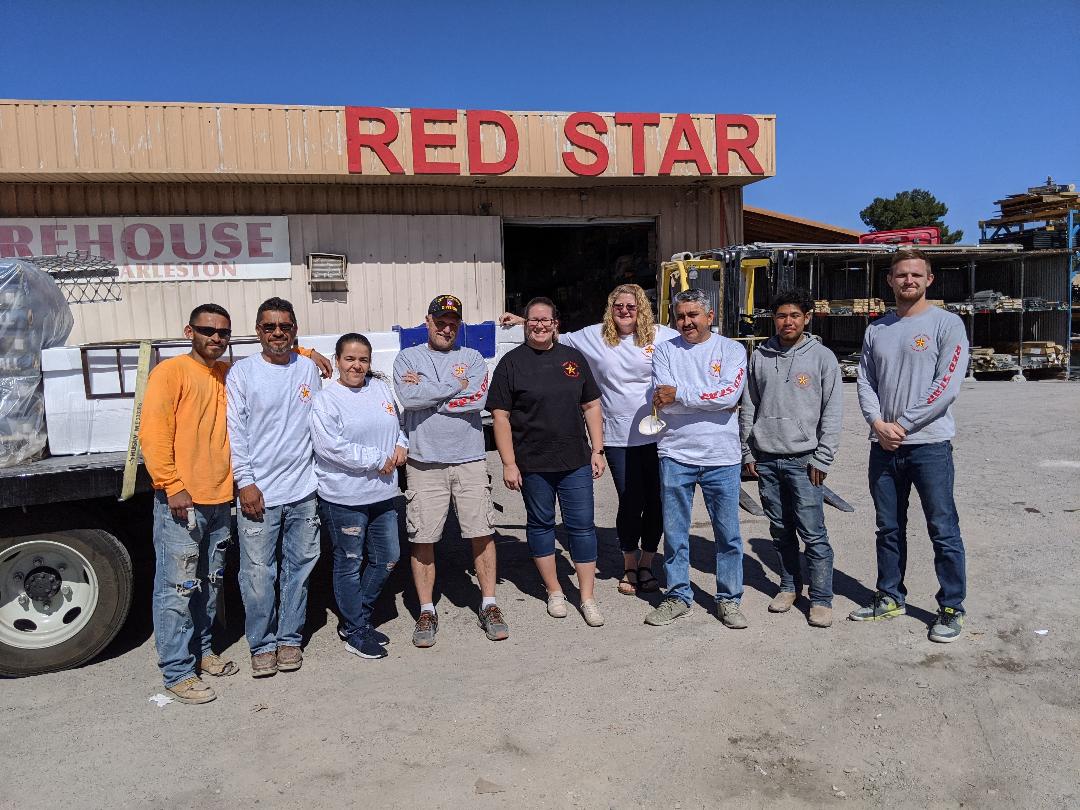 Red Star Foam Inc. was founded in 1997. The owners/founders, John and Ellen, took their knowledge from different parts of the field, collaborated and developed a one stop shop for all things building materials. John is a US Army Veteran and brings the values and discipline he learned in the military to the team and is always on the lookout for those hard to find products. Ellen is always looking for new, modern ways to grow the business and expand our customer base.
We take pride in hiring veterans and working with local military recruiters to employ men and women who are waiting to report to their upcoming military positions and callings. We also take great pride in being a family and creating that family feel. Some employees have been on our team for 20+ years!
We appreciate you taking the time to check us out and are grateful for you supporting us as a small business. We look forward to doing business with you!